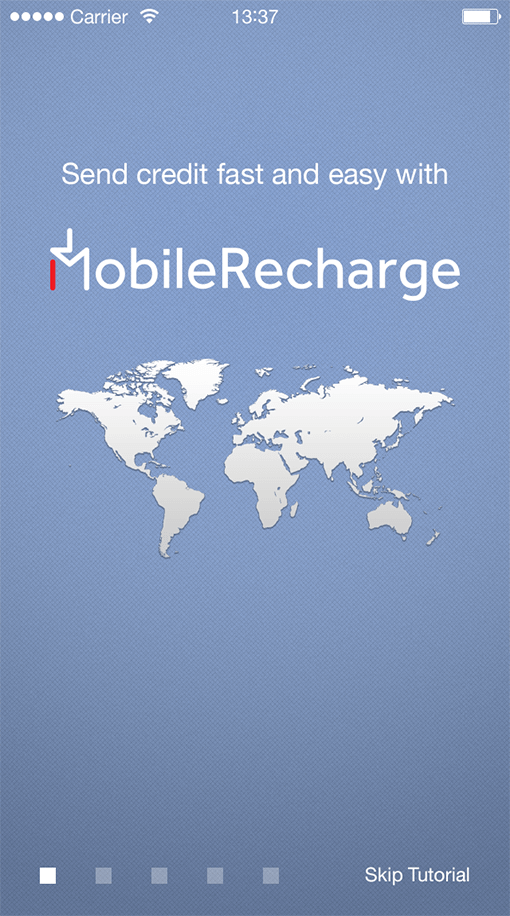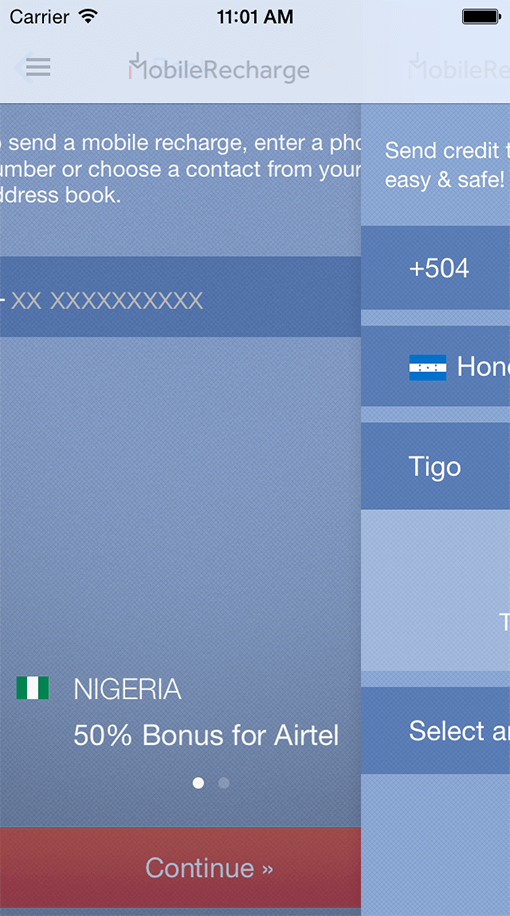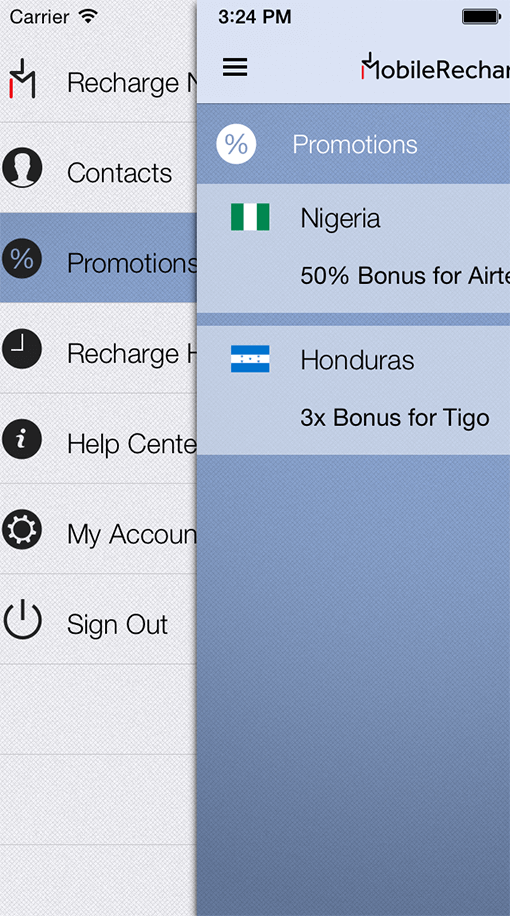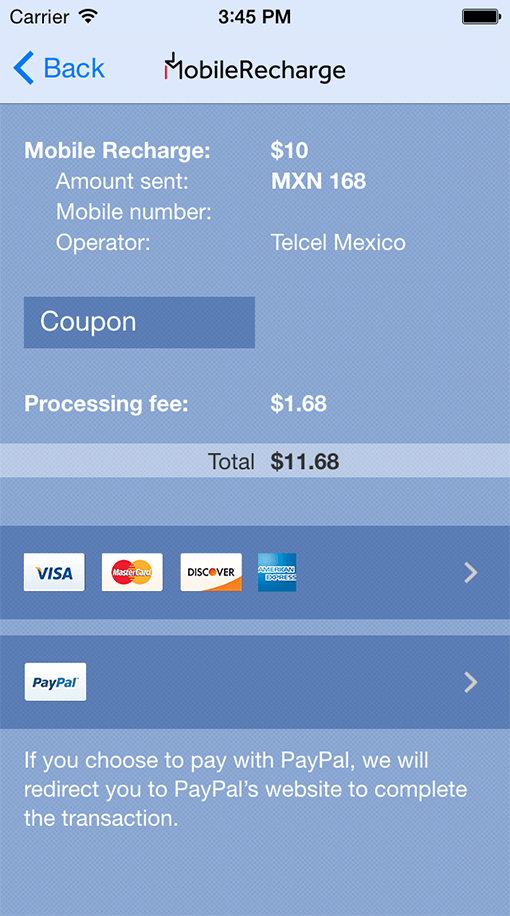 Send prepaid credit or top up mobiles worldwide in seconds
Over 140 countries and more than 400 operators available

Top up your phone contacts directly using a credit/debit card or PayPal

Secure transactions & instant order processing

Free download & easy-to-use interface
Download the app
Download MobileRecharge app for Android or iOS for free
Choose Country & Operator
Select the country where you want to send mobile credit, plus the operator, enter the number, and pick the amount you want to recharge
Log into the app
Create a free account or
just log in
Send credit
Proceed to payment and make your loved ones happy
With the Mobile Recharge app it's easy, safe and secure to top up a mobile in Nepal, Jamaica, Spain, Mexico, Cuba, Dominican Republic or other countries.
Join us and enjoy great mobile recharge promotions for Airtel, AT&T, Claro, Cubacel, Digicel, Lime, Movistar, MTN, Orange, Telcel, Tigo, T-Mobile and many more operators.
See what our customers have to say:
EXCELLENT
4.5 out of 5 based on 6749 reviews
July 10
Steve Brenneis
I recharge mobile phones in Colombia and Venezuela from the US. Always quick. Always ...
May 23
King George Adusei
Wow, it's so wonderful, no hustle, any time, any day, all destination even in this ch...
May 18
Brianna Aninger
I am so happy that I found this…
I am so happy that I found this company. With my husband deployed and covid going on,...